Identity as a complete full self-service identity management solution
Rapidly integrate self-sovereign trusted and secure digital identity management services into your web, mobile or legacy applications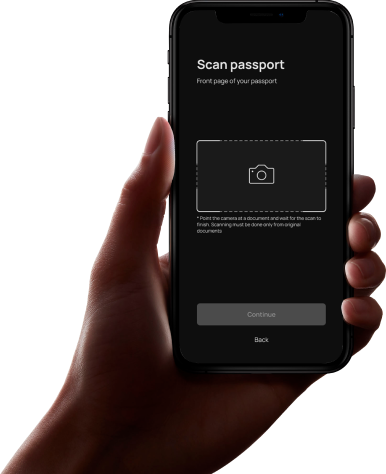 Automated retail
Identity verification, payments and rewards for vending machines
Decentralised KYC
Satisfy your company's KYC requirements with MOB.ID's easy-to-use, private, and secure Reusable KYC solution.
Compliance Service
The MOB.ID EcoSystem uses a full set of audit trails and consent mechanisms to assure you are compliant.
Customer Identity
Build trust with your customers as you capture, manage and protect their identity data with MOB.ID's Customer ID solution
Certificate Authority
Each identity generated holds three PKI certificates for Authentication, Encryption and signing.
Passwordless login
Log in without usernames or passwords.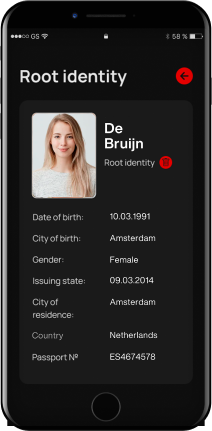 Natural identities
Passports and ID cards are the most widespread and standardised electronic and LEGAL identities. So forget about migrating, creating, storage, and management of users and identity data at scale. It's already done for you and most of all, you know that it can be trusted. Through a combination of checking and verifying the authenticity and integrity of the documents you can assure the legal identity of a person.
MOB.ID also simplifies the process of making and maintaining an eID card for the organisation. The Enterprise ID card is an identity card and it contains the three PKI-based certificates for authentication, signing and encryption.
Organisation Identity
& Legal Entity Identifiers
The only legal platform for identifying organisations is the Legal Entity Identifier ( LEI). With LEI you know for sure that you are dealing with a legally, according to local laws and by-laws, recognised organisation.
It is not sufficient to use a 'local' organisation identity number issued by a country-specific Business Register for use cases that require high identity assurance at an international/global scale. Regulators, especially those related to the financial services industry, are now mandating the use of the Legal Entity Identifier (LEI) as that global identifier.
Using LEI assures your customers, your suppliers, your employees, your partners, your patients, your users, that they are dealing with a legally recognised company. LEI is used in combination with your organisation specific ID cards.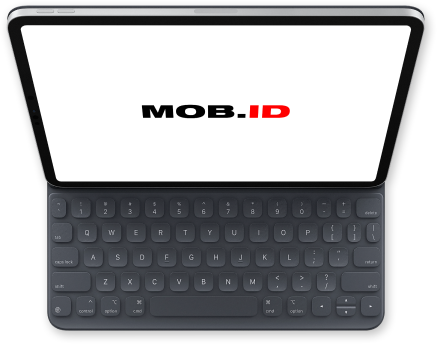 So what makes MOB.ID protect your privacy?
We've worked very hard to make sure MOB.ID is easy and convenient. We worked even harder to make sure your private identity information stays private
Privacy by Design
MOB.ID has incorporated Privacy by Design into tech and systems by default right from the start. All privacy data is stored on your phone and you decide who, when and what may be used by whom. You have to consent before it can be used!
Secure authenticated Relationships for your Privacy
The days of guessing if a person is representing an organisation are over. MOB.ID is the new eID card 2.0 for organisations. The enterprise ID is a true derived identity that is unique and verified.