Identity verification
as a service
We enable and serve dominant financial institutions, corporates and FinTech entrepreneurs to bring to market highly differentiated and trusted identity verification solutions supported by a very strong and immediate business case.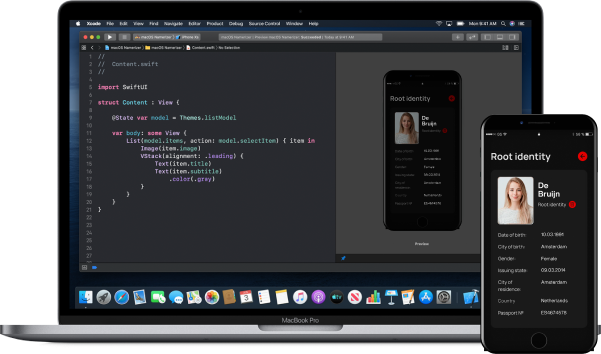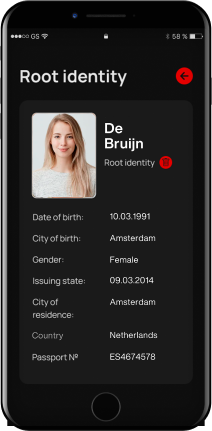 The leading API middleware
for identity verification
You are using your own passport ((e)MRTD) verification software and you want to extend it with authentication and integrity checking against the source?! To know for sure, you're dealing with a legitimate document that is unchanged! Then the MobID API is the easiest method in adding this single version of the truth to your software! It's easy to integrate and it comes with a full audit trail.
Expedite integration with your legacy
Using best-of-breed, functional and scalable technology, the MobID PKD Project provides a set of pre-built connectors and adaptors which integrate with core KYC and customer onboarding systems.
The overall architecture comprises modular building blocks which enables organisations to cherry pick modules that fits best their requirements.
Let us help you accelerate your identity verification journey
Pioneering passport verification concepts, standards and technology since 2009, the Public Key Directory is the global standard and open source platform for eMRTD verificaton.
It just works
The backbone of MobID is in use since 2009, the day eID became globally mandatory. Since then it verifies about 100 million passports yearly. MobID's API empowers your business to verify identities at the highest assurance level.
Scale confidently
Our powerfull validation trustcenter is fully modular and scalable. It is fully protected with certified encryption technology. Our offering is fully complimantary to your security standards and when needed souvereign responsibilities.
Build strong future
We empower your business to offer your customers the identity assurance and trust they need. We empower your business to create financial solutions that expand your product's potential.
Drive Innovation & Scale
your partnership effort
With over 100 million passport verifications yearly developers and fintechs using MobID API can tap into a global passport verification. It is the only solution to realy authenticate the ICAO based passports and ID cards electronicly. MobID API uses a global database and trusted flow between countries, with the country specific electronic signatures. So you can be sure.
Verified organisation
relationship
The MobID trustcenter uses full audit trails for compliance. The Passports and ID cards are protected and signed by country specific and protected electronic signatures. These signatures are protected by local and global laws and by-laws. The audit trail is protected by the same technology and signed.
Identity proofing, back to the future
MobID API's platform enables you to launch digital identity verification ( eKYC) from scratch. You can use our service to quickly get your CDD, and KYC, and other enrolment processes to the market. Our easy to use API means that you're in the driving seat when it comes to managing the experience you provide to your customers.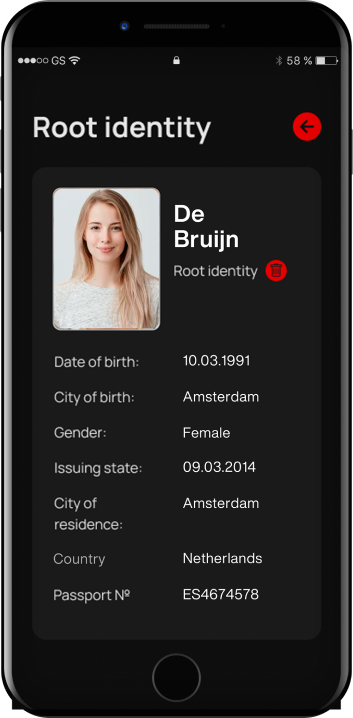 So what makes MOB.ID protect your privacy?
We've worked very hard to make sure MOB.ID is easy and convenient. We worked even harder to make sure your private identity information stays private
Privacy by Design
MOB.ID has incorporated Privacy by Design into tech and systems by default right from the start. All privacy data is stored on your phone and you decide who, when and what may be used by whom. You have to consent before it can be used!
Secure authenticated Relationships for your Privacy
The days of guessing if a person is representing an organisation are over. MOB.ID is the new eID card 2.0 for organisations. The enterprise ID is a true derived identity that is unique and verified.